Cycle |

Kosmoscopio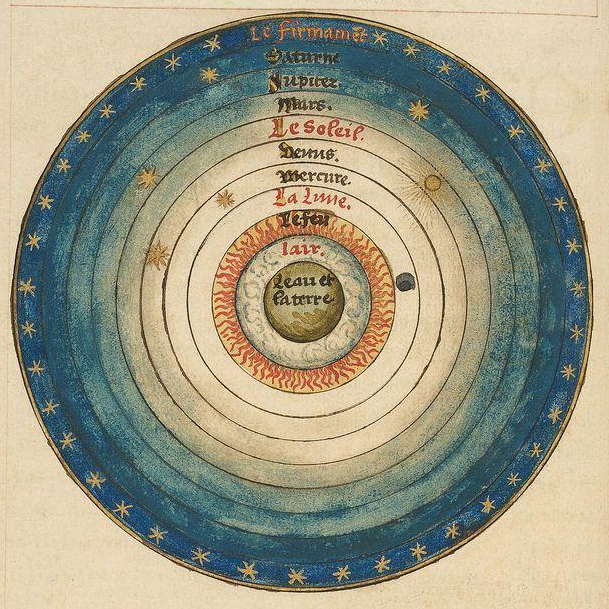 a space odyssey (2021-20__)
no.70+71+72+73+74+75+76+77+78
Kosmoscopio is a cycle in which each of the nine "Musica Universalis" components is depicted in a musical composition.
photo: Le Sphere du Monde (1542) by French astronomer Oronce Fine
When performed in its entirety, the order of the movements adhere to the Pythagorean model:
1.
Gaia
2.
Artemis
3.
Hermes
4.
Kythereia
5.
Helios
6.
Ares
7.
Dias
8.
Kronos
9.
Asteria
Gaia
for orchestra
(work in progress)
Artemis
for string quartet
(2021-2022)
Hermes
for ensemble
(work in progress)
Kythereia
for shō & strings
(work in progress)
Helios
for organ
(work in progress)
Ares
for woodwinds & brass
(work in progress)
Dias
for orchestra
(work in progress)
Kronos
for orchestra
(work in progress)
Asteria
for chorus & ensemble
(work in progress)