Richard Rijnvos
Composer
The descriptive titles of his works, which often refer to cities or other locations, do not immediately reveal that Richard Rijnvos (NL, 1964) is first and foremost a radical composer. Someone who generates tones from non-musical, numerical sources such as magic squares and chessboards — and who loves to endlessly stack melodic lines on top of each other. This rigorous, dispassionate approach produces sensual works that bear a unique signature that is not specifically Dutch.
> cv summary
> photos
> biography
> publications
---
News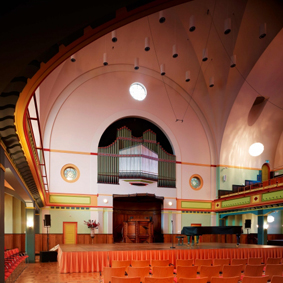 World première "Das Wohlpräparierte Klavier"
Durham - 16 September 2019
On 22 September 2019 the Ives Ensemble from Amsterdam will present the world première of Richard RIJNVOS' composition Das Wohlpräparierte Klavier.
The genesis of the new work goes back to 5 October 2012 when Dutch pianist John Snijders was making the necessary arrangements for a performance of John Cage's
Sonatas and Interludes
. The laborious process of preparing the piano was captured on camera and made into a documentary film by the British artist Adam Barker-Mill.
Das Wohlpräparierte Klavier
functions as incidental music for this video. The world première performance of the work will take place in the Orgelpark in Amsterdam. The concert programme also features a repeat performance of two other recent works by Richard Rijnvos:
quattro quadri
, played by Dutch organist Jan Hage, and
Riflesso sullo spazio
, performed by the Ives Ensemble. The latter composition as well as
Das Wohlpräparierte Klavier
will receive their UK premières next month, in London's Southbank Centre (28 OCT) and during the Musicon concert series in Durham (26-27 OCT).
---
Compositions
Recent
All Compositions
---
Cycles
---
Orchestrations & Transcriptions
---
Listen