Richard Rijnvos
Composer
The descriptive titles of his works, which often refer to cities or other locations, do not immediately reveal that Richard Rijnvos (NL, 1964) is first and foremost a radical composer. Someone who generates tones from non-musical, numerical sources such as magic squares and chessboards — and who loves to endlessly stack melodic lines on top of each other. This rigorous, dispassionate approach produces sensual works that bear a unique signature that is not specifically Dutch.
> cv summary
> photos
> biography
> publications
> publicity
---
News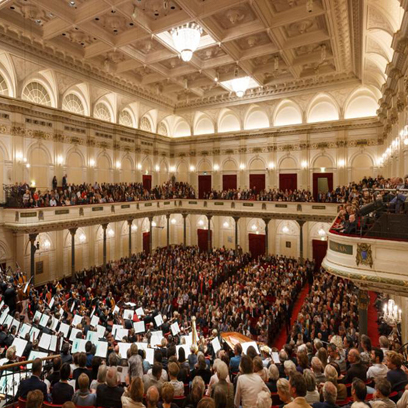 World première "Amérique du Sud" by Richard Rijnvos
Durham - 21 March 2022
On 9 April 2022 the NTR ZaterdagMatinee will present the world première of Richard Rijnvos' Amérique du Sud.

The orchestral work forms the sixth part of Grand Atlas, a cycle in which each of the seven world continents is depicted in an orchestral composition. The second and seventh part of the series were written for the Royal Concertgebouw Orchestra during Rijnvos' long-term RCO residency between 2011 and 2017.

As was the case with Asie, the third part of the cycle, Amérique du Sud was commissioned by NTR ZaterdagMatinee (Dutch Radio). It will be performed in the Amsterdam Concertgebouw by the Netherlands Radio Philharmonic Orchestra, conducted by Pablo Heras-Casado.


---
Compositions
Recent
All Compositions
---
Cycles
---
Orchestrations & Transcriptions
---
Listen