Richard Rijnvos
Composer
The descriptive titles of his works, which often refer to cities or other locations, do not immediately reveal that Richard Rijnvos (NL, 1964) is first and foremost a radical composer. Someone who generates tones from non-musical, numerical sources such as magic squares and chessboards — and who loves to endlessly stack melodic lines on top of each other. This rigorous, dispassionate approach produces sensual works that bear a unique signature that is not specifically Dutch.
> cv summary
> photos
> biography
> publications
---
News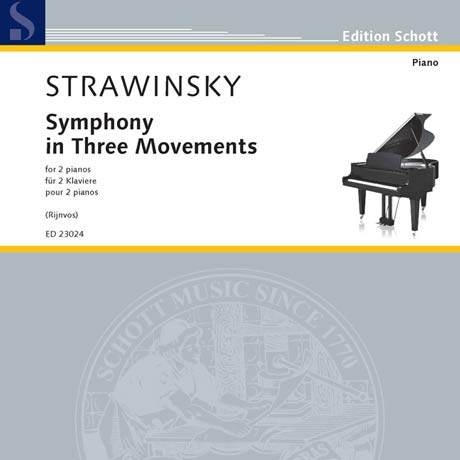 New publication by Schott: Stravinsky/Rijnvos
Durham - 8 October 2018
International music publisher Schott Mainz recently issued a brand new publication: Igor Stravinsky's Symphony in Three Movements, in a version for two pianos by Richard Rijnvos. Stravinsky's masterpiece has been part of the standard orchestral repertoire ever since its première by the New York Philharmonic in 1946.
The version for two pianos by Rijnvos is neither a reduction, nor an arrangement. Instead, it is an accurate transcription in which none of the original work's complexity is reduced, thus preserving all instrumental voices, characteristic rhythms, melodic lines, and idiosyncratic harmonies.
---
Compositions
Recent
All Compositions
---
Cycles
---
Orchestrations & Transcriptions
---
Listen