Richard Rijnvos
Composer
The descriptive titles of his works, which often refer to cities or other locations, do not immediately reveal that Richard Rijnvos (NL, 1964) is first and foremost a radical composer. Someone who generates tones from non-musical, numerical sources such as magic squares and chessboards — and who loves to endlessly stack melodic lines on top of each other. This rigorous, dispassionate approach produces sensual works that bear a unique signature that is not specifically Dutch.
> cv summary
> photos
> biography
> publications
> publicity
---
News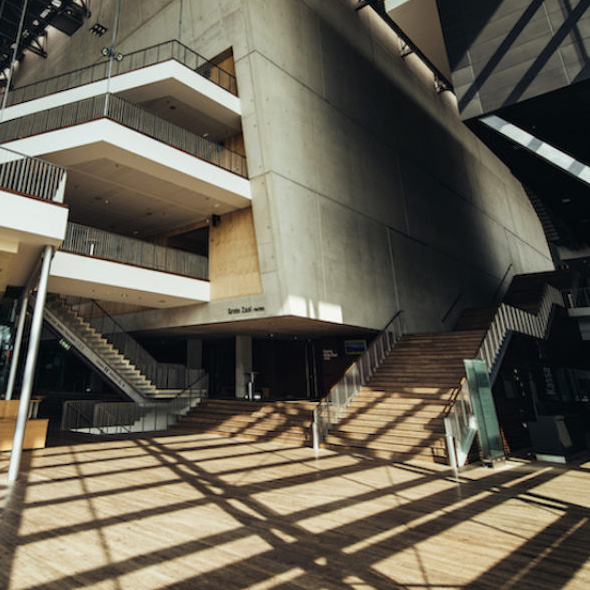 World première "Riflesso sulla scala" by Richard Rijnvos
Durham - 25 April 2023
On 27 May 2023 ASKO|Schönberg will present the world première of Richard Rijnvos' Riflesso sulla scala: Muziekgebouw, Amsterdam, 17h00.

Riflesso sulla scala ('reflection on the staircase/scale') is part of the Riflessi series, which consists exclusively
of companion pieces: each Riflesso explores the same exceptional scoring of a classic from the last century.
Riflesso sulla scala is a companion piece to Sonate pour flûte, alto et harpe (1915) by Claude Debussy.
It makes use of the same three instruments: flute, viola and harp.
Riflesso sulla scala was written for Ernestine Stoop as a retirement gift for her dedicated efforts as long-term harpist of ASKO|Schönberg.
---
Compositions
Recent
All Compositions
---
Cycles
---
Orchestrations & Transcriptions
---
Listen