Jeu de Cartes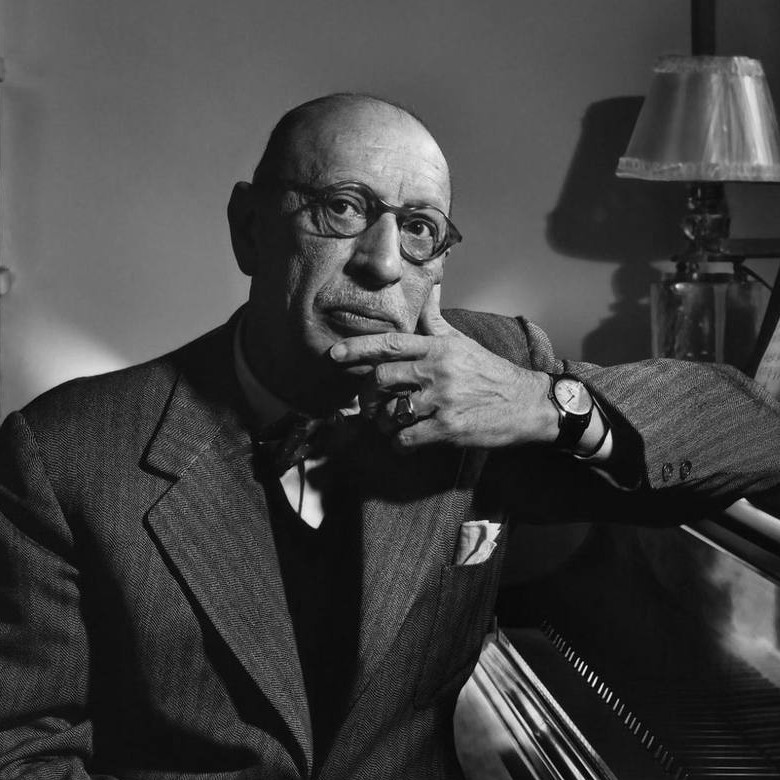 by Igor Stravinsky (1936)
transcription for 2 pianos by Richard Rijnvos (2019)
23 minutes
Igor Stravinsky masterpiece "Jeu de Cartes" is one of the standard works in the ballet repertoire today and is often played as a purely concertante orchestral piece.
Richard Rijnvos transcribed the virtuoso piece for 2 pianos, preserving the individual orchestral voices and registers, in order to maintain the complexity and expressiveness of the neoclassical original.
photo: Igor Stravinsky (1956) photographer: Yousuf Karsh
---
Scoring
2 pianos
published by
première
t.b.a.
---
---
Score Excerpts