Union Square Dance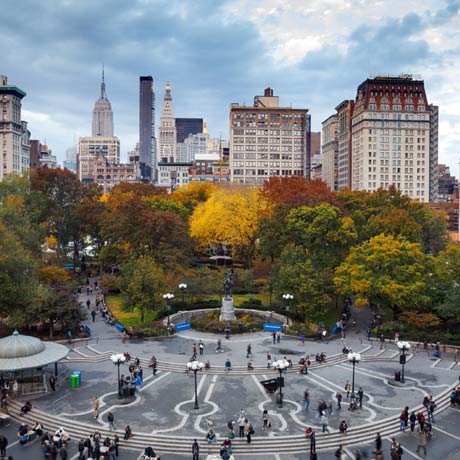 for 2 identical orchestras (2008)
11 minutes
|

no.25

Union Square Dance is the final part of Uptown|Downtown, an urban panorama in six movements, which is thought of as an evening-long dance production about city life in Manhattan.

Union Square Dance is a euphoric dance, incessant and unceasing, as is to be expected from a finale. The form is a sequence of nine segments of equal length. Using letters, the structure can be described as follows: D-a-b-c-d-A-B-C-D. The beginning and end being identical, the work bites its own tail. The parts in between rush by in two complementary appearances (yin-yang): each of the segments indicated with lower case letters has a 'leggiero' character (yin), whereas those with capitals are their 'feroce' counterparts (yang).

Union Square has historically been the place where many political demonstrations started or ended. It is a frequent gathering point for radicals of various political convictions. The credo that traditionally calls for solidarity reads: "united we stand, divided we fall". However, its underlying thought is devaluating rapidly nowadays, not in the least by inappropriate patriotic sentiment. Union Square Dance proposes an alternative motto: "divided we fall, united we dance".
---
Scoring
orchestra I: 2.2.2(bcl).2-3.2.2.1-perc(2)-str(6.6.5.4.4)
orchestra II: idem
Commissioned by
ZaterdagMatinee
Written for
Netherlands Radio Philharmonic Orchestra
Dedicated to
Anthony Fiumara
Première
11 April 2009
ZaterdagMatinee
Concertgebouw, Amsterdam (Netherlands)
Netherlands Radio Philharmonic Orchestra
James Gaffigan (conductor)
---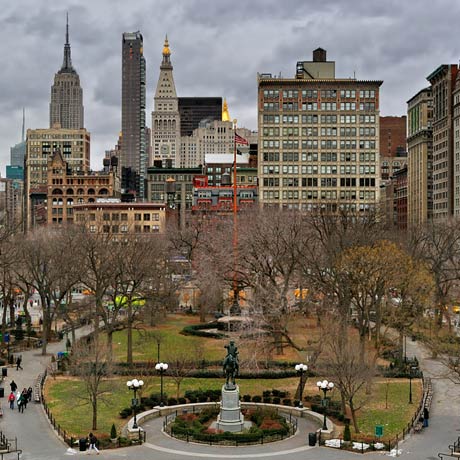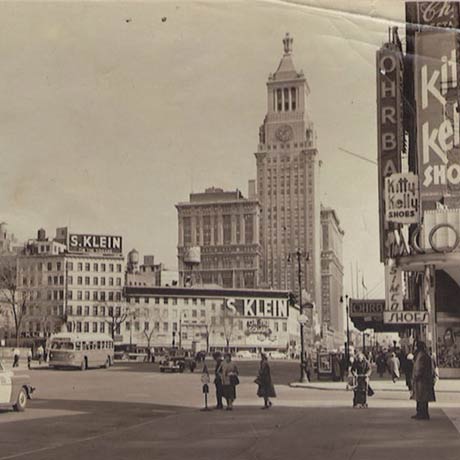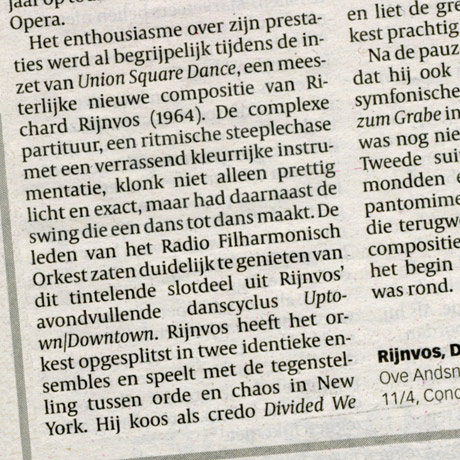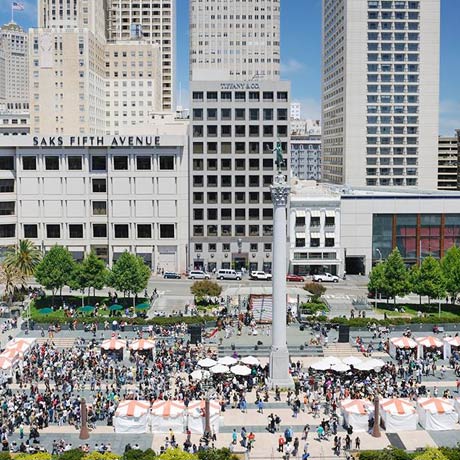 ---
Press
[...] The enthusiasm about [the conductor's] achievements became instantly clear during the opening of Union Square Dance, a masterly new composition by Richard Rijnvos (1964). The complex score, a rhythmic steeplechase with a surprising colourful orchestration, sounded not only pleasantly light and precise, but also had the swing that turns a dance into a dance.
The members of the [Netherlands] Radio Philharmonic Orchestra were clearly enjoying the sparkling finale of Rijnvos' evening-long dance cycle Uptown|Downtown. Rijnvos split the orchestra in two identical ensembles and plays with the contrast between order and chaos in New York.
As credo he chose "divided we fall, united we dance", a parody on the often misused "united we stand, divided we fall", and makes cunning use of the contrasts between light and heavy, between mass and individual, between pulsating brass and surprisingly mild piccolos. [...]
Bela Luttmer, De Volkskrant, 14 April 2009
[...] The final part of this New York panorama, commissioned by the ZaterdagMatinee, had its premiere this weekend. Union Square Dance turned out to be a extremely rhythmical, catching and irrepressible eruption, performed by two identically manned orchestras. [...]
Frederike Berntsen, De Telegraaf, 14 April 2009
---
Audio fragments
Performance
Netherlands Radio Philharmonic Orchestra
James Gaffigan - conductor
recording
11 April 2009, ZaterdagMatinee, Concertgebouw, Amsterdam (Netherlands)
by Dutch Radio NPS/AVRO/TROS (reproduced with permission)
Union Square Dance
excerpt 1
Union Square Dance
excerpt 2
---
Score Excerpts
---
Part of
---
CD Recording