Chants d'Espagne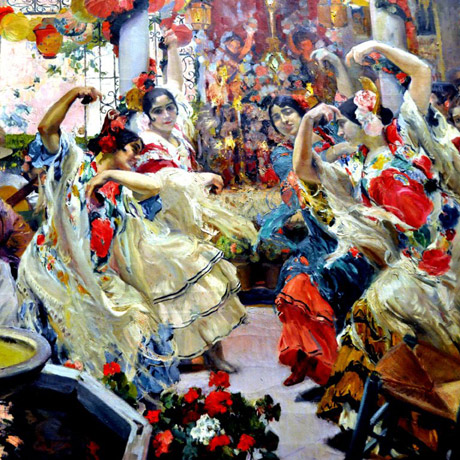 opus 232 by Isaac Albéniz (1891-1894)
orchestration by Richard Rijnvos (2014)
23 minutes
This is the very first orchestration of the Albéniz opus 232 piano suite in its entirety, respecting the original titles and order of movements. The original piano score of Córdoba contains the following note:
En el silencio de la noche, que interrumpe el susurro de las brisas aromadas por los jazmines, suenan las guzlas acompaÒando las Serenatas y difundiendo en el aire melodÌas ardientes y notas tan dulces como los balanceos de las palmas en los altos cielos.
photo: El Baile - Sevilla (1911-1919) mural painting by Joaquín Sorolla (1863-1923) Hispanic Society of America, New York City
---
Scoring
2.picc.2.ca.2.bcl.2.dbsn- 4.2.2.1-timp-perc(2)-hrp(2)-str(12.12.10.8.8)
orchestration dedicated to the memory of
Isaac Albéniz
première
3 & 4 November 2017
Ohio Theatre, Columbus, Ohio (USA)
Columbus Symphony Orchestra
Rossen Milanov (conductor)
---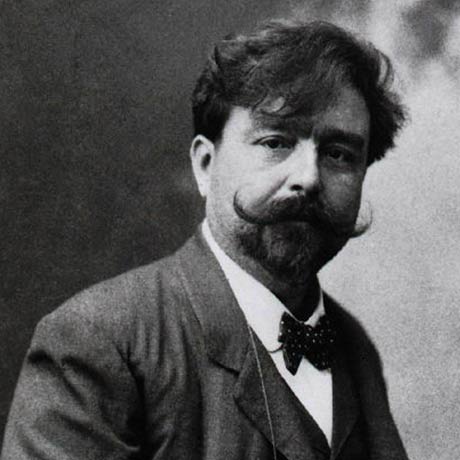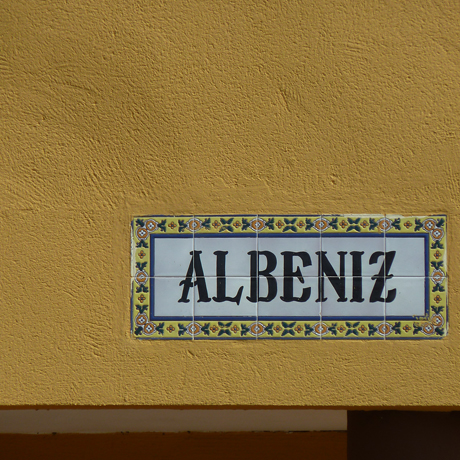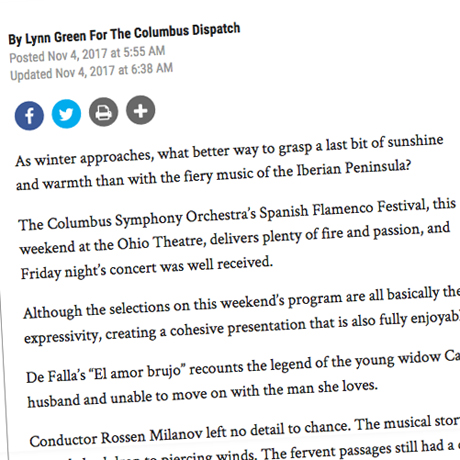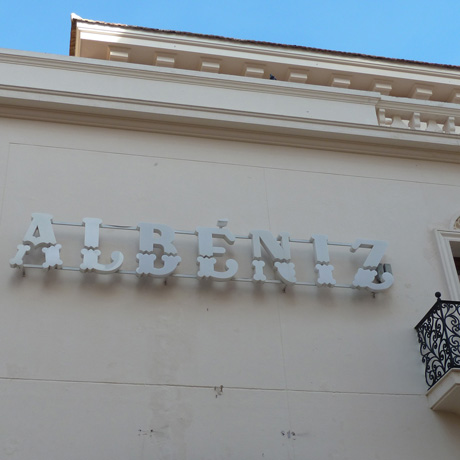 ---
Press
The evening ended with a new orchestration of Albeniz's Chants d'Espagne. This orchestration is bright and welcoming, and although the work is substantial, it also seemed short. The famous Prélude and the Seguidillas were fiery bookends to the shimmering "Orientale," charming Sous le Palmier and robust Córdoba. With so many enjoyable selections, it's easy to see how Friday night's concert may have inspired the soul.
Lynn Green, The Columbus Dispatch, 4 November 2017
---
Audio Fragments
audio excerpts can be found on:
---
Score Excerpts